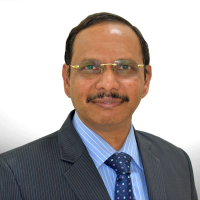 Welcome to the Adventist University of Africa!
The University is promoted by the Seventh-day Adventist Church to offer quality, postgraduate education relevant to the growth and development of the Church and the economy in the continent and worldwide. With Africa's increasing population, the phenomenal growth of Church membership and an influx of new members into the Church presents both opportunities and challenges. Adventist University of Africa (AUA) has taken the challenge to provide an education that develops leaders for various spheres of the Church and society.
In the words of Ellen White, "It is the work of true education to develop this power, to train the youth to be thinkers and not mere reflectors of other men's thoughts" (Education, p. 17). In addition, education at AUA not only enables you to know the 'truth' but also to share the truth in a compassionate manner with the world.
AUA provides advanced training and education with an emphasis on competent and ethical leadership. Our mission is "to deliver outstanding postgraduate education from a Biblical foundation to prepare competent leaders to serve the Church and society in a Christ-like manner" primarily for the three Divisions spanning the continent of Africa. Education at AUA emphasizes knowing (specialized knowledge), doing (practical application), being (principled and compassionate individuals), and developing research capacity.
On this website, you will find more information about how you can take advantage of AUA programmes. I welcome you to consider AUA as your preferred institution for postgraduate studies.
Vincent R. Injety, PhD
Vice-Chancellor